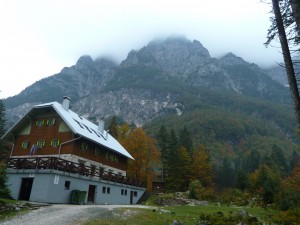 Triglav (2864m), Julian Alps, Slovenia
14th – 18th September 2015
Translated as 'three heads' every true Slovenian must summit Triglav once in their lifetime. Our 5 day trip takes in the summit of Triglav via the Prag Route.
Starting at the Aljazev Dom hut in the Vrata valley, we follow the route under the imposing north face of Triglav, before starting the climb on occasional fixed cable and spikes up to the huge cliffs of Begunjski.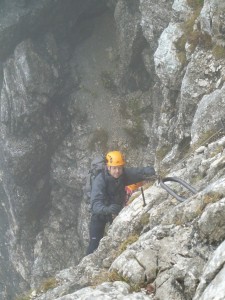 We then continue across the limestone crevasses and caverns to the Kredarica hut. After either an overnight stay or an hour's respite (depending on the prevailing conditions), we continue onto the north east buttress of Triglav. Protected by further fixed cables we eventually gain the summit ridge onto the summit of Triglav.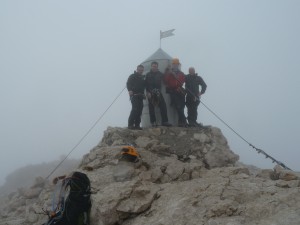 Once we've successfully summited we descend south towards the town of Bled staying in mountain huts as we descend. The southern side of Triglav is a contrast to the northern aspect with rolling hills and picturesque 'seven lakes'.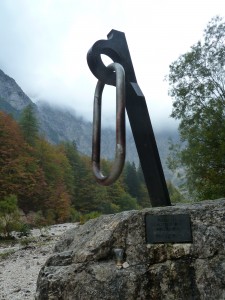 Who's it for?
This 5 day expedition is ideally suited to those who have previously joined us on one of our other events and would like to experience a more action packed expedition. Also would suit those with previous scrambling experience and those who would like to try via ferrata. Please feel free to contact us if you have any questions.
We will provide all the necessary training and instruction on the correct use of the equipment and provide additional coaching and close supervision when appropriate.
We are releasing the dates early in order for clients to secure the best possible prices for flights.
Summary
• £400
• 5 days
• Expedition Type – Mountaineering / Via Ferrata, previous mountaineering experience preferred but not essential.
• PPE equipment available
• Training provided
• In country transport
• Accommodation provided
• Breakfast & evening meal provided
• Head for heights and exposure essential!